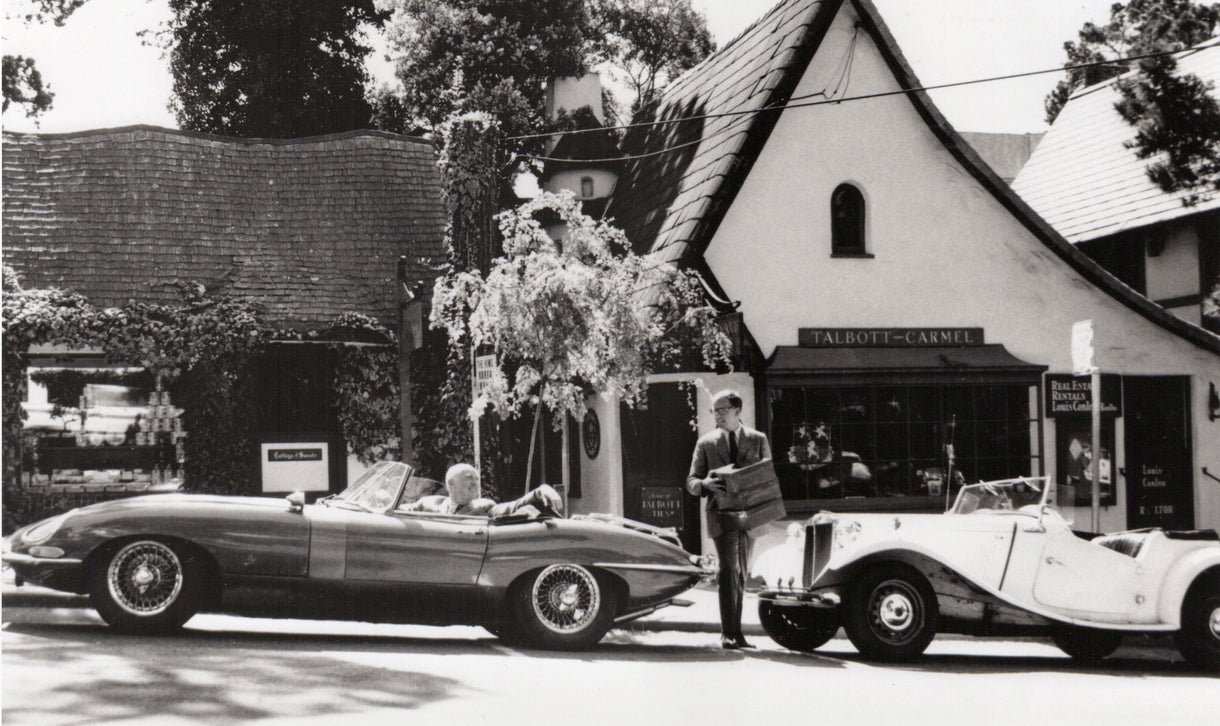 DEDICATED TO QUALITY SINCE 1950
Audrey Talbott enjoyed sewing one-of-a-kind bowties for her husband, family, and friends. Together, Robert and Audrey began to develop an array of exceptionally fine neckwear for what was initially a small, but steadily growing group of discerning customers.
In 1950, following a siren call westward, Robert and Audrey Talbott and their young son, Robb, arrived in Carmel, California. They brought with them an appreciation of craft and an innate understanding of and dedication to quality, beginning a humble business in the converted garage attached to their home.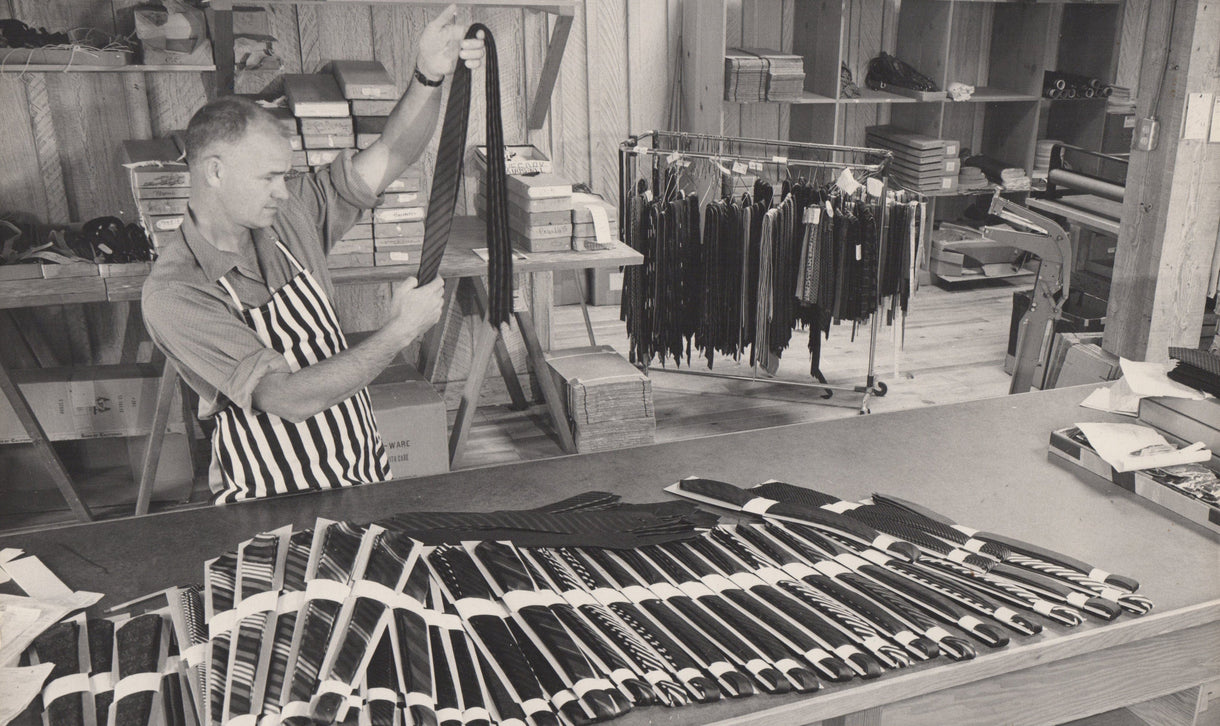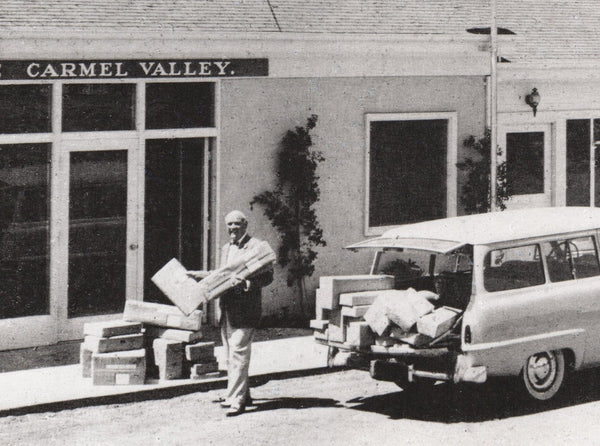 IN THE BUSINESS OF QUALITY
Audrey and Robert's business grew and soon the Talbotts were traveling throughout the world, commissioning the finest silk mills in Europe and Asia to produce their original designs and establishing lifelong friendships with the mill owners. Designing and production moved to a studio in Monterey which became renowned for its dedication to craftsmanship and its employees, and to the customer.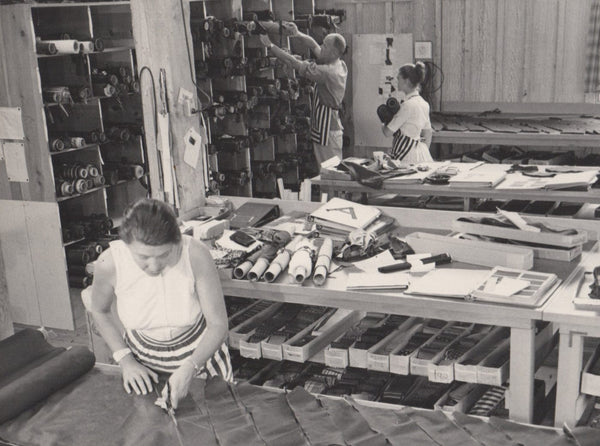 GUIDING PRINCIPLES
Robert and Audrey's commitment to integrity in designing, manufacturing, and in conducting business is legend in the industry and guides the brand to this day. Relationships with the finest factories in Europe and the finest stores in the US – many family owned and operated – continue still.